From my quick take this is a factory built play, sand, prerun or race car that comes with all the strength, handling and power of a proven Robby Gordon race car. No longer will you need to drop another 10k to get your SXS safe.!! Factory race cage, Factory race seats, Factory 4 point harness. Combine all that with Factory 225 to 300 HP power plant and you have some serious fun..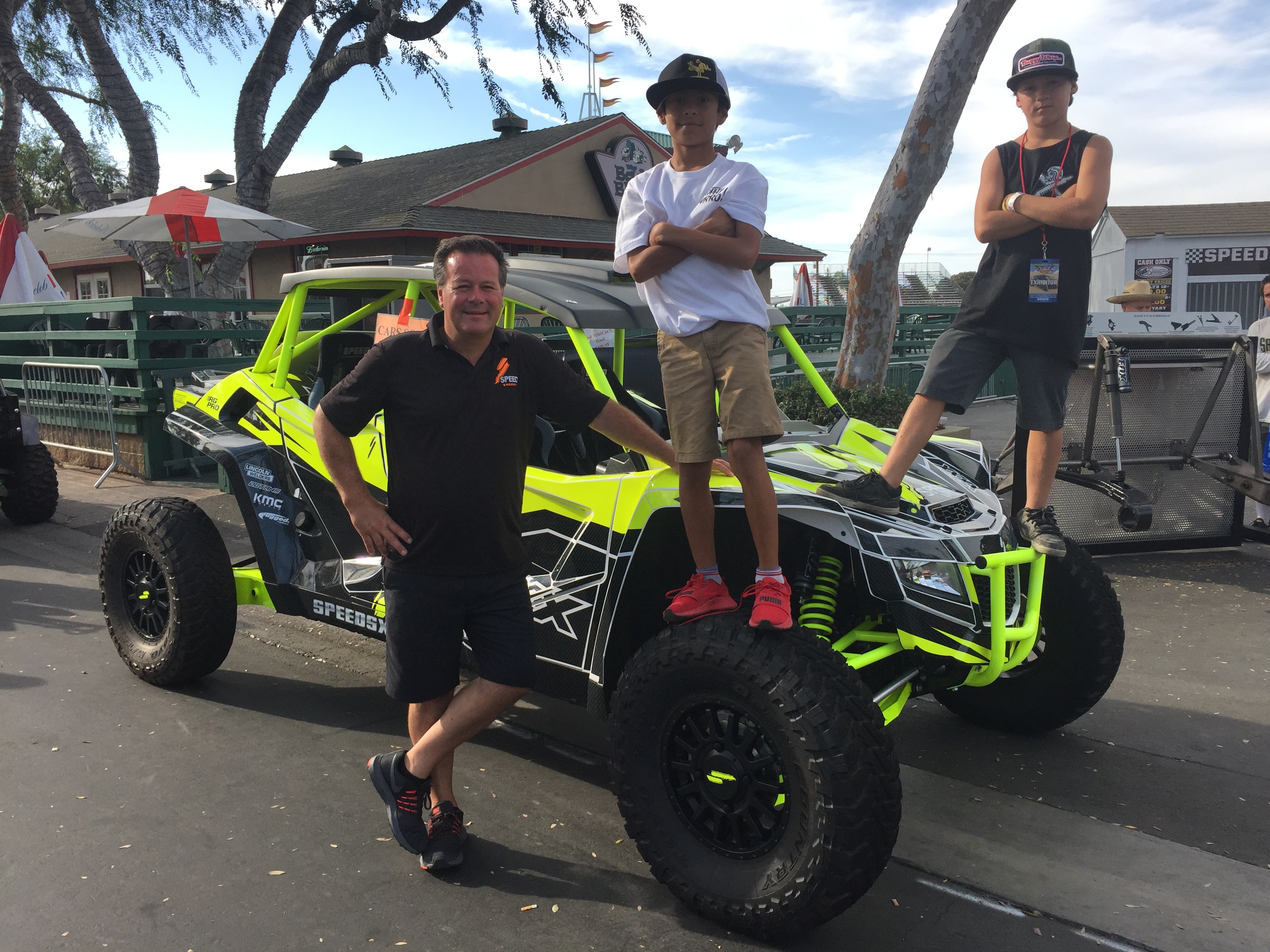 What do you guys think of Robby Gordons latest baby the @speedutv XXXX?? Lets hear it below in the comments ! !
Overview
- Builder: Speed UTV #speedutv
- Make: Speed UTV
- Model: XXXX
- Year: 2021
- Chassis: Speed UTV
- Weight: 1,900
- Wheelbase: 120"
- Engine: Speed 999 Turbo   4-Stroke 225 to 300HP
- Transmission: Continuously Variable (CVT)   2 and 3 Speed
- Cooling: NA
- Shocks Front: Speed Position Sensitive Shocks
- Shocks Rear: Speed Position Sensitive Shocks 22" Usable Travel
- Suspension Tuning: Factory
- Wheels: Aluminum  15"
- Fuel Cell: 15 gallons
- Steering: Electric Power Steering Wheel TILT STEERING
- Rear Housing:
- Seats: 4  Bucket
- Seat Belts: NA
- Gauges / Dash: 1
- Communication:
- Lights: NA
- Extras: WARRANTY (MONTHS/CONDITION) 6 / Limited
- Hubs: NA
- Shocks: ADS 2.5 x14 coil overs and 2.5x2 hydro bumps
- Tires: Speed 30" & 33" All Terrain
- Watch it on: IGTV